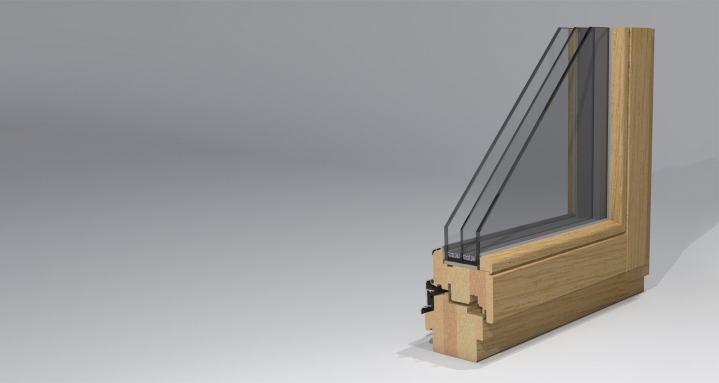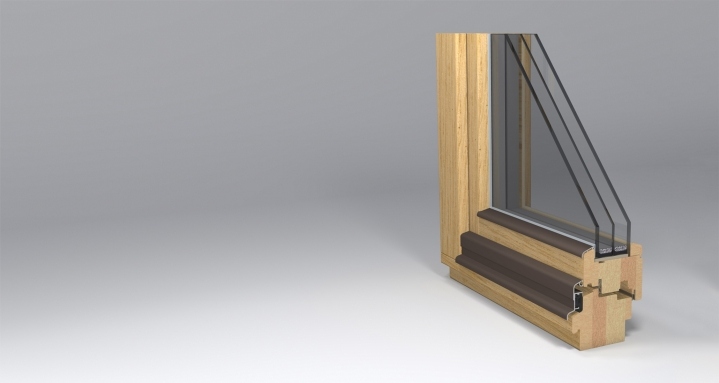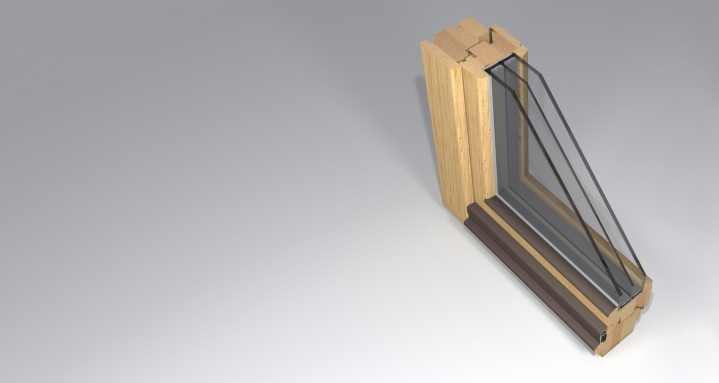 These windows have the thickest wooden frame profile. Best protection from undesired impact of environment and best heat preservation.
Arched windows, exterior doors and sliding doors of similar design can be provided. Horizontal surfaces, topped with aluminium profile duct, are mounted for external protection from water and sun. Glass unit size is up to 56 mm.
Uw
0.89 W/m2*K**
Rw
35 dB**
Pane
2–3 glass unit
Warranty
5 years.

*
* The warranty for window outdoor topping is provided subject to the type of wood and painting.

** Uw and Rw calculated for a window:

Measurements: height 1480 mm, width 1230 mm.
Type of opening: internal opening, right.
Bindings: ROTO. Fastening: 7 fixing points in perimeter.
Gaskets: SCHLEGEL foam. Sealing sets: 2.
Pane: glass unit, 4-14Ar-4-14Ar-4 (two glasses covered with selective openings filled with argon gas, differential frames are aluminium).
Material used:
Types of wood:
tenon pine, non-tenon pine, meranti, larch, gumtree, oak, etc.
Painting:
Teknos/Finland/
Aluminium profiles:
Gutmann/Germany/
Bindings:
Roto/Germany/G. U./Germany/
Glasses:
Saint-Gobain/France/
Gaskets:
Schlegel Q-Lon/Germany/
Handles:
Hoppe Atlanta/Germany/